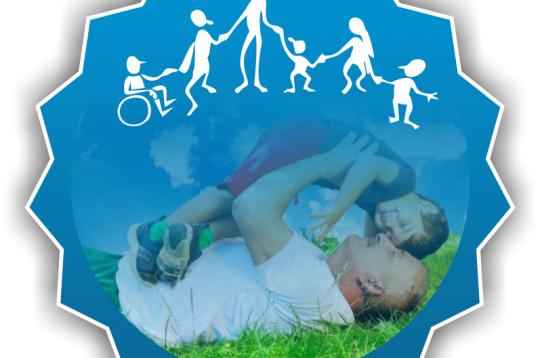 HandiKOS (Association of Paraplegics and Paralyzed Children of Kosovo) was established in 1983 with the main objective to achieve full recognition and participation of people with disabilities in society. HandiKOS actively lobbies and advocates at local and central level for the rights of people with disabilities. The goal is to create an enabling and inclusive environment through increasing employment opportunities, improving access to education, including PWDs in social welfare and social security schemes and improving physical accessibility. HandiKOS also provides assistive devices and primary physical and psychosocial rehabilitation services through its 14 Community Based Rehabilitation Centres and 12 Local Offices located throughout Kosovo. HandiKOS maintains a database and has so far registered around 18.000 children and adults with disabilities (with physical and combined disabilities).
Description of the project
HandiKOS, in partnership with KMOP (Greek NGO), is currently implementing the EU managed and funded project named "Integrated support and care for elderly and PWDs in Kosovo: pilot action towards the transition to Community-based services", through establishing of two day care centres in Prishtina and Ferizaj for delivering services for elderly persons and home based services for adults with disability. HandiKOS and KMOP based on their extensive experience and proven background in working with persons with disabilities (PWDs) and elderly persons are implementing this project, which will contribute to the wellbeing, empowerment and social integration of elderly persons and PWDs in Kosovo. For this purpose, we are seeking experienced, enthusiastic and dedicated individuals, to join our team in HandiKOS as: Project Manager.
Duties and responsibilities:
– Plan, direct, or coordinate the activities of a social service program for people with disabilities and elderly people in Prishtina and Ferizaj
– Oversee the program or organization's budget and policies regarding participant involvement, program requirements, and benefits.
– Evaluate the work of staff of two day care centers to ensure that programs are of appropriate quality and that resources are used effectively;
– Establish and maintain relationships with other institutions and organizations in community to meet community needs and to ensure that services are not duplicated.
– Direct activities of professional and technical staff members and volunteers.
– Plan and administer budgets for programs, equipment and support services.
– Participate in the determination of organizational policies regarding such issues as participant eligibility, program requirements, and program benefits.
– Prepare and maintain records and reports, such as budgets, reports required by donors etc
– Represent organizations in relations with governmental and media institutions.
– Direct fundraising activities and the preparation of public relations materials.
– Analyze proposed legislation, regulations, or rule changes to determine how agency services could be impacted.
Requirements:
– University degree in a relevant field;
– At least 3 years of previous work experience within civil society, especially in an organization protecting and promoting human rights;
– Previous experience in working for EU projects;
– Excellent interpersonal and communication skills;
– Excellent ability to work under pressure and to maintain deadlines;
– Excellent knowledge of English and Albanian language, and computer literacy.
The interested candidates may send their CVs and motivation letters until 7th of March, at 13:00, to handikos@handi-kos.org. Please specify in the subject of the email: Application project manager